Tavistock Quantum Thermostatic Diverter Bar Valve with Shower Head System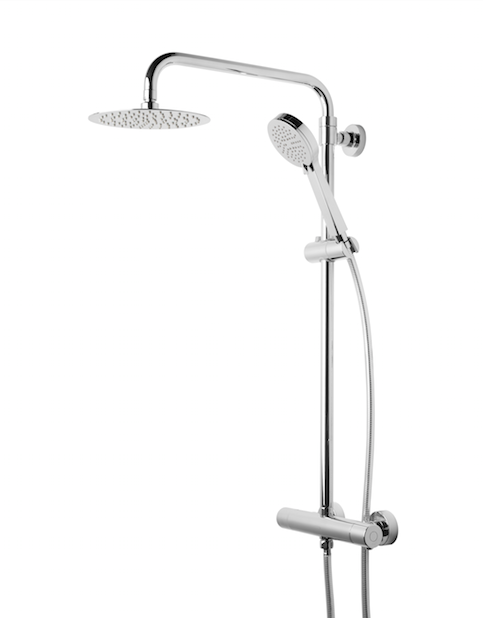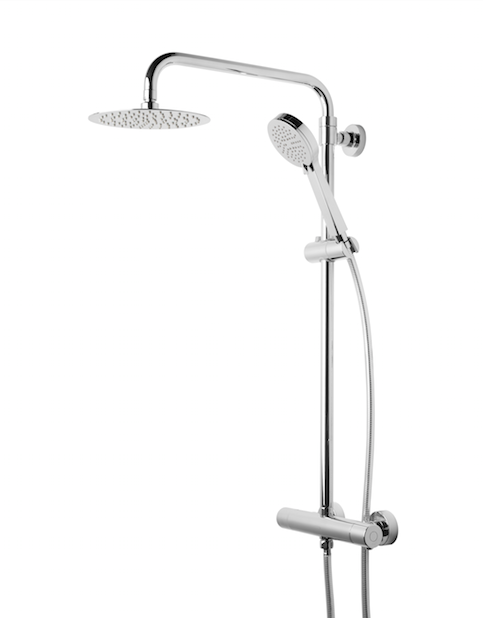 Tavistock Quantum Thermostatic Diverter Bar Valve with Shower Head System
The Quantum shower systems are stylish and contemporary. The large round shower head and multi-function handset make it the perfect addition to any modern bathroom.
Description
The stylish and contemporary Quantum bar valve shower system is the perfect addition to any modern bathroom. Designed to last the Quantum shower system comes with a 10 year guarantee against manufacturing defects.
The Quantum thermostatic diverter bar valve shower system is packed with useful features including, automatic shut down if cold water pressure should suddenly fail and anti-scald thermostatic control for safe showering. The system has been designed to include built in limescale resistance and also comes with an easy fit compression fixing kit for quick and easy installation.
The diverter bar valve allows for control of two separate shower accessories, in this instance the fixed shower head and the multi-function handset.
This stylish shower system comes complete with a stainless steel shower head, height adjustable rigid riser rail, multi-function handset and also an easy clean PVC shower hose.
Features
10 year guarantee
Automatic shut down if cold pressure should suddenly fail
Anti-Scald thermostatic control
Limescale resistance
Minimum recommended pressure 1.0bar
Supplied with Easy Fixing Kit